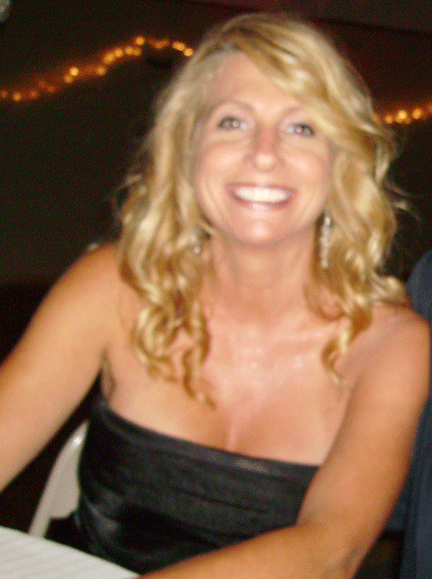 Hello, My Sweet BarFlies...Feliz Navidad!! Can you believe it? It's Christmas Time in New England!! Time to see friends and family members that you've been neglecting! Step up! Make the Call! Be the One in your family or Circle of Friends to get everyone together. Family and close Friends are so important, don't let another Holiday go by without them!

And now....Oh my God, Oh my God, oh my God, God, God! SPIKE TV'S BAR RESCUE called!! The HANDLEBAR CAFE is in!!! They showed up this past month for a three hour taping of all of us "Characters". Appparrrennntly, we made quite an impression! Not sure if it was my sister in all her Regal Splendor, reigning over her court of multiple jesters, me with my back-stabbing secret whispers, Barbette and Ashley with their body art, JP with his jammie pants or because the place needs a serious makeover! But she's in!! Get ready to Shine, Arthur! Hollywood's Calling!

Cripes, how ugly can this get? Guess you are gonna have to tune in to see! I will keep you posted via Face Book for the show's taping, in case you wanna be on TV with the rest of us nuts! Cuz it's gonna get Caarrraaaazy!

Speaking of SPIKE TV, STEVE TEFFT, who is doing fabulously well on the show INK MASTER, stopped by the HANDLEBAR CAFE one cold and snowy night to watch the evenings shenanigans, both on and off screen. He signed many a breast, posed for multiple pix with the crowd and futilely attempted to hear the show, over our raucous Hoots and Hollers. Watch the show on Tuesday nights and I am crossing my fingers that Steve will be crowned, INK MASTER!!

Stopped by HANS DYNASTY for Chuck's 50th Birthday Party, with his wife Sarah, and baby Quinn, by his side. We were joined by many friends, including MIKE FERRIGNO, CONRAD AND RICH GACCIONE, along with DON, the helicopter man. PAUL TESTA and DEB from TREK TOURS were in the Bar (waiting for their takeout) Food was deelish and the "Bahama Mama" suggested by Paul and made especially for lil ol' me, by HENRY himself, was absolutely Fab!!

Then the storms hit and the Sh*t hit the Fan. So much destruction, so many people in our area suffering losses, but as you all know, I can find a silver lining in just about anything. Because of all the terrible things happening to our friends and family, this town has again pulled together and has put on a seemingly endless round of benefits, fund raisers, put out collection cans, gathered up necessities and supplies for those in need and sent many volunteers to help with clean-up.

One foundation set up, which is very close to my heart is the WESTERLY PAWCATUCK CHAMBER OF COMMERCE FOUNDATION "BRING BACK THE BEACH", set up to help our beach community, along with all residents in our community who suffered loss. And on that note, COCO'S SALON held a local fund raiser to benefit this Foundation, along with many fabulous women in our Community, at the TWISTED VINE in Westerly. The ladies were out in full force, wearing their BRING BACK THE BEACH T'S ($15. at the Chamber or various locations in town).

Owner PAT ISTED was kind and generous and offered a greatly appreciated donation and Handsome MATT BEHAN was premiering his scrumptious oysters at the VINE'S RAW BAR. OMG..Had 12!! (with a little help from LORI HORAN) I am so thankful to all my friends...I have been blessed and I can count on these people to come out when I need them, and on that note...Dec. 12 CC OBRIEN'S benefitting PAWCATUCK NEIGHBORHOOD CENTER. Stop by for a cocktail with the Ladies Who Care and MAKE A DIFFERENCE!

Huge event at the KNICKERBOCKER CAFE on the 7th...BASH FOR THE BEACH II featuring


Equinox, Never Enuff, Hope Road and The Beach Band, all which are regulars on the Misquamicut Beach music scene. This event date will also feature Rock and Roll Hall of Famer, Terry Sylvester of "The Hollies", best known for the hit's "He Ain't Heavy He's My Brother", "Long Cool Woman in Black Dress." Two more acts just added to the front end of this line up to kick things off at 7:00pm: Funk Bucket and Styff Kitty! For more info check out BASH FOR THE BEACH II on FBOOK.

Also, on Sunday the 9th, an all ages show at the MALTED BARLEY, PERKS AND CORKS and the TWISTED VINE, with musical entertainment and a Fantastic ART SHOW and AUCTION! Starting at 2, this event promises to be a wonderful chance for local artists to show off their art and help out our Community. Please stop by and support at least one of these events, as so many people have put their hearts and souls into these benefits for those in need...cuz, unfortunately, insurance ain't covering squat!!


If you happen to be in New London on a Wednesday, stop by the BULKELEY HOUSE SALOON and visit with MIKE ROGOFF for COMMON GROUND OPEN MIC NIGHT! It's your turn to Shine! And speaking of Wednesdays, stop by to visit Rhonda, Jordan and the rest of the staff at SNEEKERS in Groton for WORKING WOMEN'S WEDNESDAY! And also stop in and see young and fabulously talented NOAH FELDMAN at SNEEKERS on the 26th of December or at HEARSAY on the 29th!

Also this month, the GATEHOUSE TAVERN will be celebrating 65 years together with the ARSENAULT FAMILY. Stop in and say "Hello" to Shawn for me! And Mercy Me, heard that I will be bringing in the New Year with SUGAR at the MYSTIC YACHTING CENTER?. Guess I better get out my GARMIN! Or should I party among the Stars at the OCEAN HOUSE? It's a toughie! Wait til next month....so much to tell!

Off to the OCEAN MIST to see the WESTMORELAND STREET JAMMERS.. heard Andy and his crew will be Rockin' the House!! Wishing all my friends and family a Very Merry Christmas and a Happy New Year, and as usual keep me posted of all goings on via FACE BOOK at BAR FLY. Ciao for now, My Sweet Flies and I love you! Make 2013 a Year to Remember!